Practice All Practices
Year 2023
Type event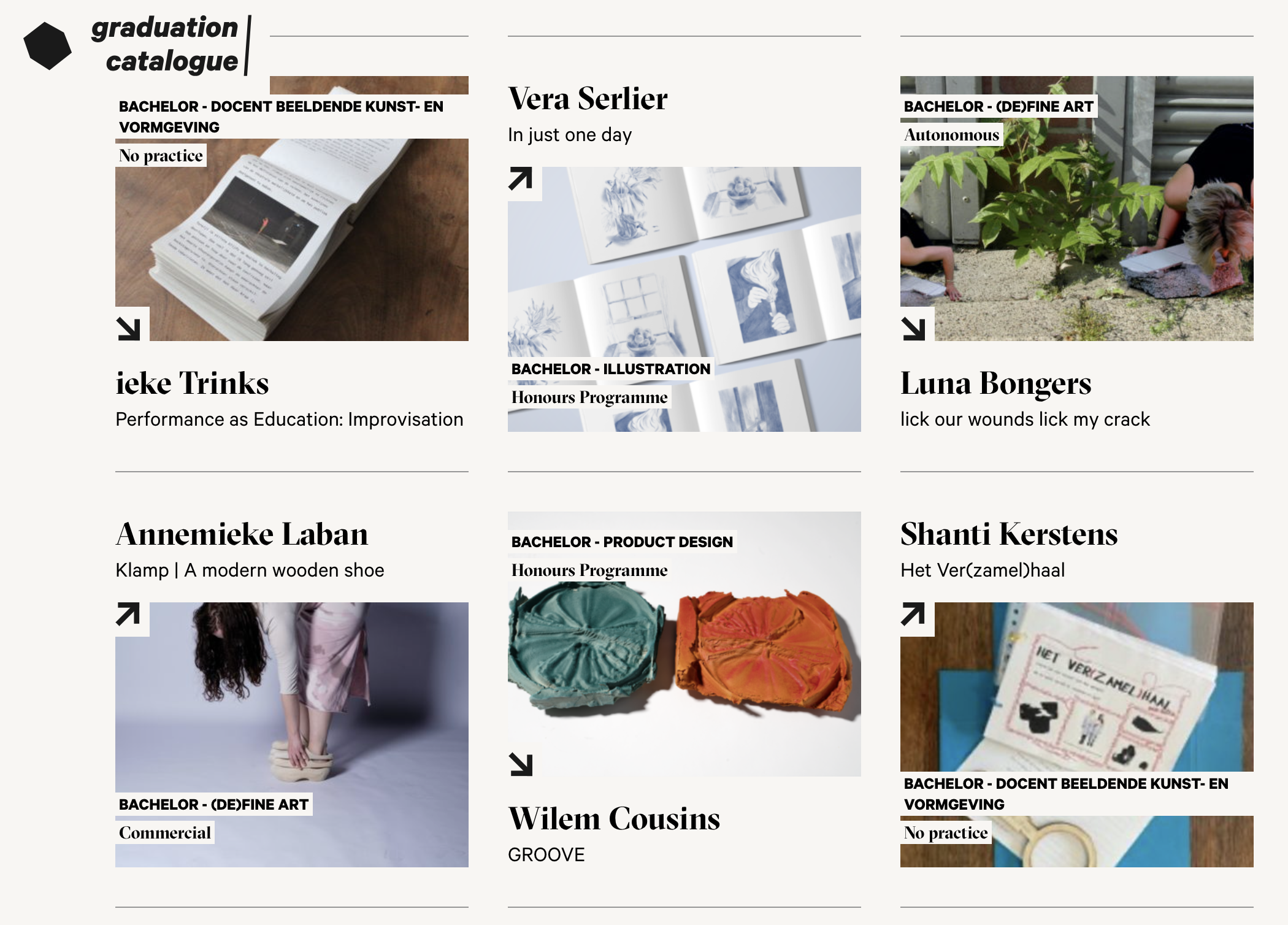 Graduation Catalogue
The Graduation Catalogue showcases the work of the bachelor and master students of 2023 and previous years at the Willem de Kooning Academy.
Graduation Awards 2023
The Award Ceremony took place on Saturday July 9 at 17.00 hrs, where the following awards were handed out.
The Drempelprijs 2023,
powered by Municipality of Rotterdam (Gemeente Rotterdam), is awarded each year to one or more graduates of the Willem de Kooning Academy. The Drempelprijs is awarded to students within the four graduation profiles: Autonomous, Social and Commercial practices and the Honours Programme.
The WdKA Research Award 
was established by the Willem de Kooning Foundation in 2015 to emphasize the central role of art and design research within the newly introduced curriculum. The Research awards are divided in an award for Bachelors and Masters.
The Push Award
helps young designers transform their graduation project into a next level professional project. The award promotes the potential of great graduation projects, and helps to take the next step in building a successful, sustainable practice.
Winners & Nominees:
Find out who was nominated this year
here
and click
here
for the winners of the year 2023.
Graduation Show 2022 - Aftermovie
Video by Rutger Nijkamp alumnus Audiovisual Design
More photos of the Graduation Show 2023 can be found
here
.
Bachelor Graduation Show | July 5- 8, 2023
The Graduation Show was built on
five physical platforms
 (exhibition, stage, workshop, store, film festival) and 
one online platform
(Graduation Catalogue). Graduates have the opportunity to showcase their work in multiple platforms.
Exhibition
| Where graduates show work connected to four different contexts: the Autonomous, Commercial, Social Practices or Honours programme. 
Stage
| Where presentations, performances, and dialogues take place.
Store
| For presenting and selling books, editioned items, and fashion. 
Film Festival
| A multi-day film festival featuring a curated programme, interactive Q&A sessions with filmmakers and roundtable discussions. 
Workshop
| Wherein students engage the public in their collaborative practice. 
Graduation Catalogue
| An online platform where all the projects of Bachelor and Master graduates can be accessed. 
Programme
Scroll down for the programme of each day.
Disclaimer: This schedule is subject to change. Due to unforeseen circumstances adjustments can be made.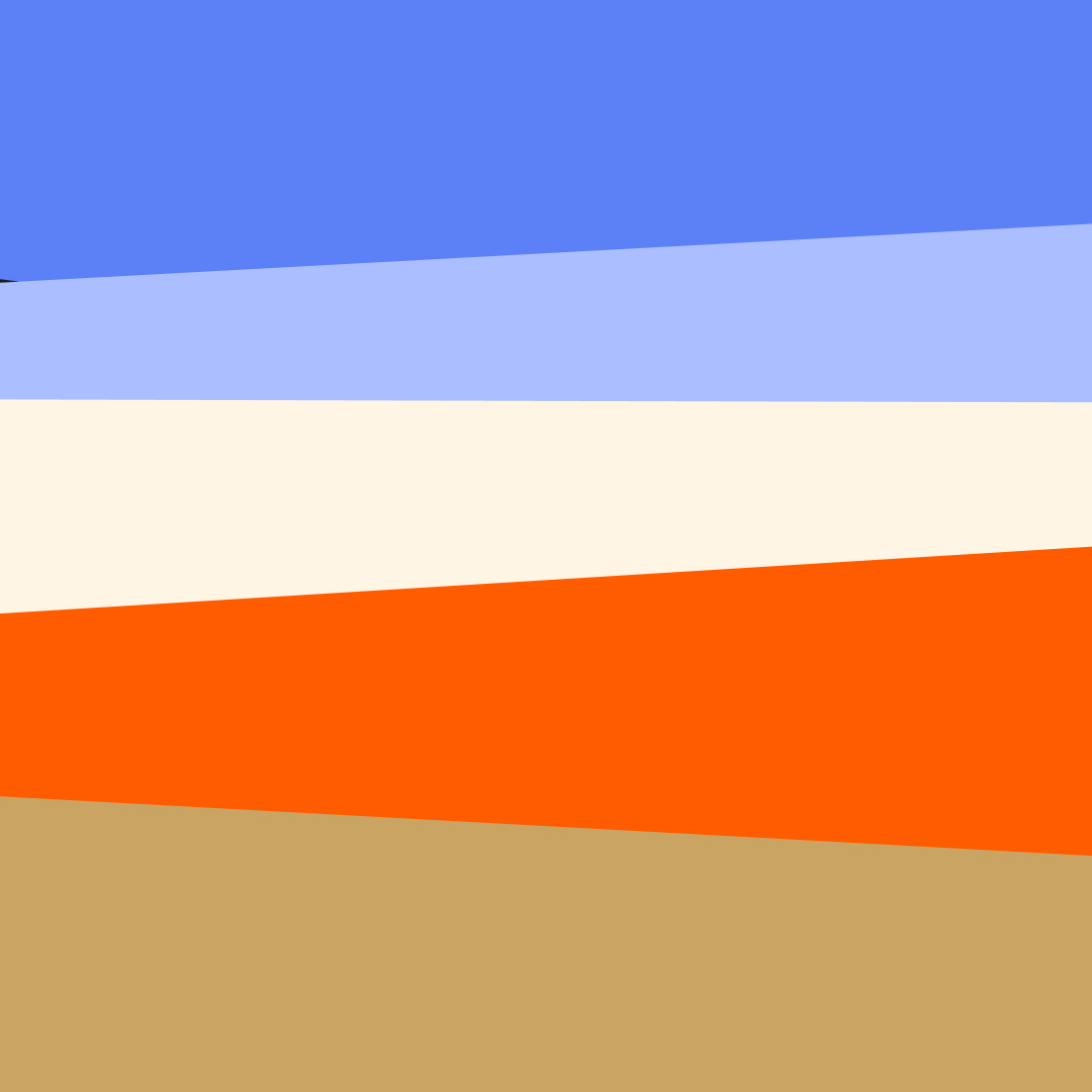 Practical Information
Wednesday July 5, 2023 | 16.00 – 21.30 hrs. 

Would you like to visit the Graduation Show? Please register here. Curious for more information, stories and the latest news? Keep an eye on this webpage and Instagram for updates regarding the extensive programme. Feel free to share your experiences on your Instagram by using the following hashtags: #wdka #wdkagraduationshow2023.  
From Thursday to Saturday July 6 – 8, 2023 | 11.30 – 21.30 hrs.  Wijnhaven 61 and Blaak 10 Rotterdam
Master Graduation Show | June 29–July 14, 2023

All
Master programmes from Piet Zwart Institute
will be exhibiting a wide variety of work from students of Master Design, Education in Arts, Experimental Publishing, Fine Art, Interior Architecture: Research + Design, and Lens-based Media. The Graduation Shows will take place at various venues throughout the city of Rotterdam.
Master Design: 
Thursday July 6  at
Willem de Kooning Academy,
Wijnhaven
61.
Education in Arts:
 Friday July 7–Saturday July 8 at Tent
,
Witte de
Withstraat
50
.
Experimental Publishing:
 Thursday June 29–Sunday July 2  at
WORM
,
Boomgaardsstraat
71
& Thursday July 6–Saturday July 8
at
Willem de Kooning Academy,
Wijnhaven
61.
Fine Art:
 Friday July 7–Friday July 14 at
Piet Zwart Institute,
Karel
Doormanhof
45.
Interior Architecture: Research + Design:
Thursday July 6–Wednesday July 12 at
Nieuwe
Instituut
,
Museumpark
25
.
Lens-
B
ased Media:
 Thursday June 29–Sunday July 2 at V
2,
Eendrachtsstraat
10
 & WORM U
BIK
,
Boomgaardstraat
69
.
More information about the Master Exhibitions can be found
here
.