She by Reality
Willem de Kooning Academy alumni at KunstRAI
An exciting presentation of up-and-coming talent, showing work by Rowan van As, Roxette Capriles, Jip van der Hek, Leendert van der Meer, Rik Schutte, Noa Silver and performances by Awó. All the artists have recently graduated from Willem de Kooning Academy.
About the participants:
For Rowan van As (1991, Goes) each everyday object becomes a potential archaeological discovery. For his sculptures, paintings, drawings, movies and performances he often literally uses anything he finds on the spot. This results in an idiosyncratic oeuvre that ranges between a sea gull wearing a chain around its neck and a mussel made from isolation material yet indistinguishable from a real one.
Roxette Capriles (1993, Willemstad, Curaçao) explores how social and political conditions of our society are being reflected in her own story. While celebrating our current condition, Capriles also responds critically to her surroundings. The very essence of Capriles' work is that it is unstructured. For her, randomness is a way to escape expectations imposed by others.
Jip van der Hek (1995, Spijkenisse) works with various media. Her work includes installations and performances. About her ever-changing practice she says "I am like a turtle that sheds its house/skin like a snake to make a new one that would suit better. (I send it via my phone)."
Leendert van der Meer (1992, Veenendaal) investigates to what extent images, cameras and photographic equipment can manipulate reality. In Retouches, his series works on display at the KunstRAI, he merges photography with reality. In one work he replaces a broken window with a printed image of a whole one – and photographs the result.
Rik Schutte's (1989, Haarlem) interdisciplinary practice pivots on 'attempts'. He deliberately undertakes performing the impossible tasks, like staring directly at the Sun – and fails. According to Schutte we live in a time when there is no clear meaning to life. He explores whether this meaning could be discovered during the attempt to find meaning. Failure as such, however paradoxically, might be a successful strategy.
Noa Silver's (1994, Huizen) work derives from the synthesis or a connection between various components that creates a coherent story. Silver works with various media, both analogue and digital, with a focus on interactive experience: his work is always playful and is incomplete without an audience. The title of the exhibition She By Reality was generated by Silver processing the input of  other participating artists.
Performances:
Awó is the name of a performance collective that consists of a three (core) members and an additional (open) structure that varies per performance and subject. 'Awó' is a Papiamento word for 'now' or 'nowadays', also used as a greeting among friends. Awó will give a performance during the opening of the KunstRAI (April 4th, 17:00-22:00).
The performance "Rowan the Grouch" by Rowan van As can be seen during the opening of the KunstRAI, in and around the exhibition She by Reality.
Visit KunstRAI site for more information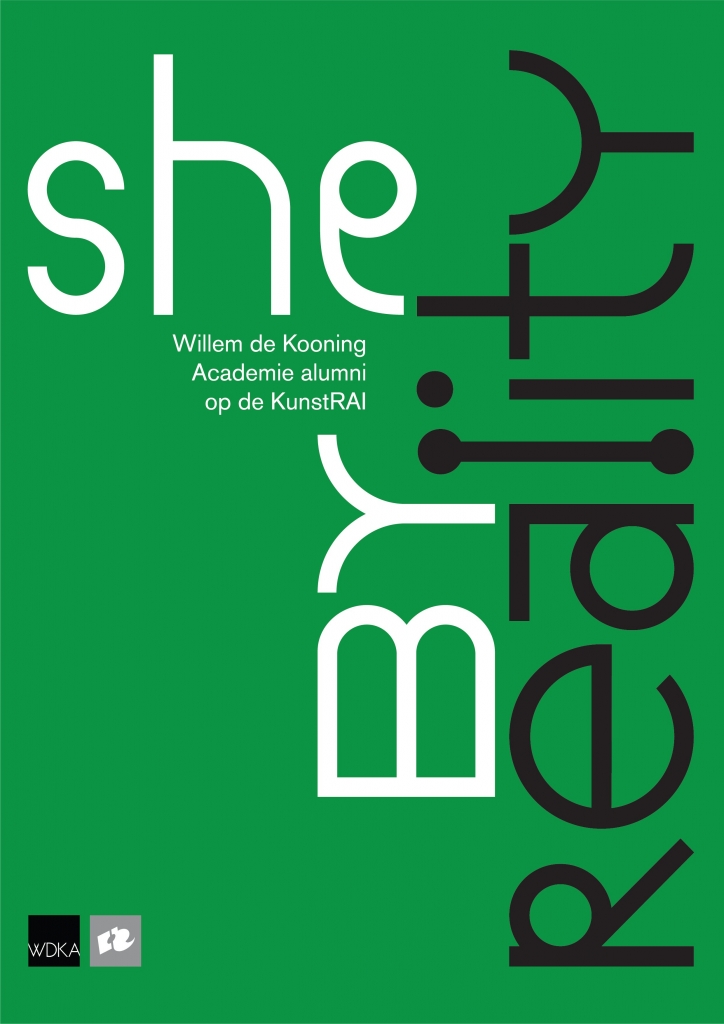 Curator: Rutger Wolfson
Production: Bram Verhoef
Graphic design: Niels Vrijdag