The Autonomous Fabric / Station to Station #1
Transactions
Every first Wednesday of the month The Autonomous Fabric will collaborate with one of the WdKA Stations and engage with different forms of self-organisation. Rotterdam-based grassroots initiatives of The Autonomous Fabric present themselves and informally discuss ideas around a chosen theme with students, staff and public, while sharing a meal. Drinks and vegetarian food are available for a friendly price. Station to Station #1, Transactions is organised by The Autonomous Fabric in collaboration with the Business Station.
Guests:
Business Station, Dam, Rotterdams Geld, Worm Pirate Bay, MoneyLab, WdKA students and staff.
This a public event! Everyone is welcome!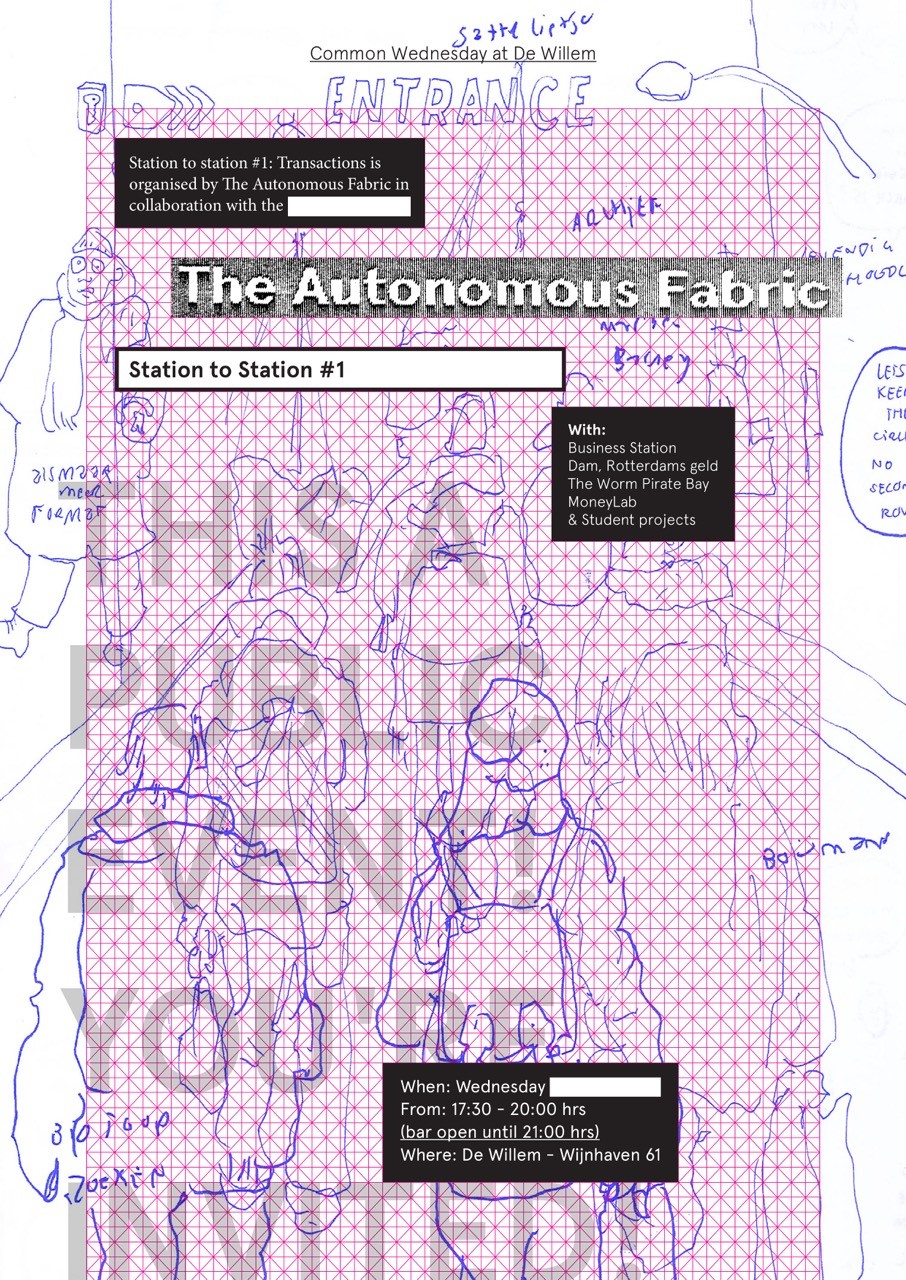 Upcoming events:
Station to Station #2: Drawing Station (May 9th)