Want to know about life at WdKA? Visit our Online Open Days. 
Welcome to our round the clock Online Open Days.
Here you'll find an extended programme, full of online events and interaction with our students and tutors.
The first Open Day will be hosted on Saturday November 20, 2022.
More information will be communicated around the beginning of October.
So please keep an eye on this page for more information about our events and exact dates.
Open Days 2021- 2022
Practice All Practices
Major Bachelor & Master Programmes
Year 2021-2022
Type event
Due to the COVID-19 measures, we have decided to temporarily shift to an Online Open Days. Although online activities can not entirely replace real-life interactions, still, a lot is possible. And the big advantage is that neither the academy nor the visitors are dependent on a single day event.

Willem de Kooning Academy invites aspirant students who want to study in Rotterdam to our Online Open Days. You can get general information about the programmes and ask every question you have to Student Ambassadors and recruitment experts and get an impression of student life.
Online Open Day Programme
During our Online Open Days we will host various live events through Instagram and offer personal advice through online webinars until May 1, 2022. What can you expect?
1. Student Talks
Join our Student Ambassadors for an one hour Live Q&A though
Zoom
. Ask them anything you want to know about their WdKA Life.
When?
WdKA Student Talks
| Friday May 28 from 19.00  - 20.00 hrs (CET - Central European Time Amsterdam) through Zoom. Click
here
for the link.
Leisure & Events Student Talk
| Friday May 21 from 19.00 - 20.00 hrs through Zoom.  Click
here
for the link.
If you have any questions about this event please contact us through
wdka.recruitment@hr.nl
2. Portfolio Talks
Join us for our Online Portfolio Talks and show your portfolio. Meet our professionals and receive advice. Improve your portfolio, get confident and ready to apply.
When?
Dates will be communicated after the start of the new academic year 2021-2022
Subscribe below.
How does it work?


The first round of talks will start at 19.00 hrs. Every half hour, a new round will start. 19.00/19.30/20.00 etc.


You can subscribe for one round here.


On the day of your portfolio talk you will receive an online link to the Portfolio Talks (which will be in Zoom)


The sessions are with two ambassador students or a teacher and an ambassador student and two other admission applicants. The sessions last 30 minutes, so about 7 minutes per person.


You will receive feedback, not only for your own work but also that of others.


Make sure you have all your work ready, it's possible to show it via your camera or by sharing your screen.


These talks are focused on receiving inspiration and feedback but it is a short time frame so please keep that in mind when preparing.
If you have any questions about this event please contact us through
wdka.recruitment@hr.nl
What is a Portfolio? 
This could be different works, for example: designs, objects, photos, films, games, animations, fashion (accessories), furniture, models, drawings, posters, campaigns, paintings, usable artifacts and sculptures.
Read more
.
Portfolio Tips and Tricks
If you want to know more about assembling and presenting your portfolio, please visit our
Portfolio Checklist page
.
No idea where to start? Get your answers about building up and expanding your portfolio during our online Portfolio Tips & Tricks on
Instagram
with one of our Student Ambassadors. You are welcome to ask them all your questions.
Check our
Instagram IGTV
where you can (re)watch several video's on Portfolio Tips & Tricks.
3. Student Take Overs 
Student Ambassadors will Take Over our Instagram Stories. They will show you more about their WdKA life in- and outside the Academy. New this year: they will also visit other WdKA students, tutors and alumni at school, at their homes or their studios.
Do you maybe have a request on a place you want to see in Rotterdam or a specific tutor or alumnus? Send us an email with your request to
wdka.recruitment@hr.nl 
4.  Preparatory Courses
Looking to expand your portfolio?
Not sure you're quite there yet? Explore your talent and get to know our Academy by doing.
Click
here
for more information on each course and register now.
5. 24/7: WdKA Life: Students, Tutors, Alumni
We want to let the world know what makes us tick through the 
Work
 and various 
Stories
shared by our students, tutors and
alumni
. Browse through this site's online ever-growing magazine, a dazzling display of WdKA's talent diversity.
6. Online Station Tour
Join us for our  Online Station Tours on our Instagram IGTV. Our Student Ambassadors will show you around and tell you about all kinds of impressive machines and gadgets available at the Stations. You can watch them on our WdKA Instagram. Check out our
YouTube account
for a 30 minute tour of our Academy with our Student Ambassadors Ilse and Peter.
Why join WdKA? What Makes WdKA Unique?
In all our majors, we help students to gain the competencies essential for the future profession: attitude, knowledge, know-how and skills.
On top of their own major, WdKA students choose from a wide range of elective projects. These projects will introduce them to
our three graduation profiles
: Autonomous Practices, Commercial Practices and Social Practices. Next to 13 majors and three Practices, WdKA offers its students high-tech meeting interdisciplinary contemporary workshops -
Stations
. Read more about WdKA's education philosophy
here.
Want to know more about our Leisure and Events Management programme, please click
here
.
Curious about what to expect during our regular Open Days?
Visit
this page
for the programme of our last Open Day February 1, 2020, or check the photo reports on our
Facebook page
. Photography Joyce de Vries.

All admissions days for the Bachelors in Fine Art, Design and Teacher Training will only take place through 'remote admission'. You can apply for this option through our online application tool. This applies to all nationalities. Please visit this page for further details.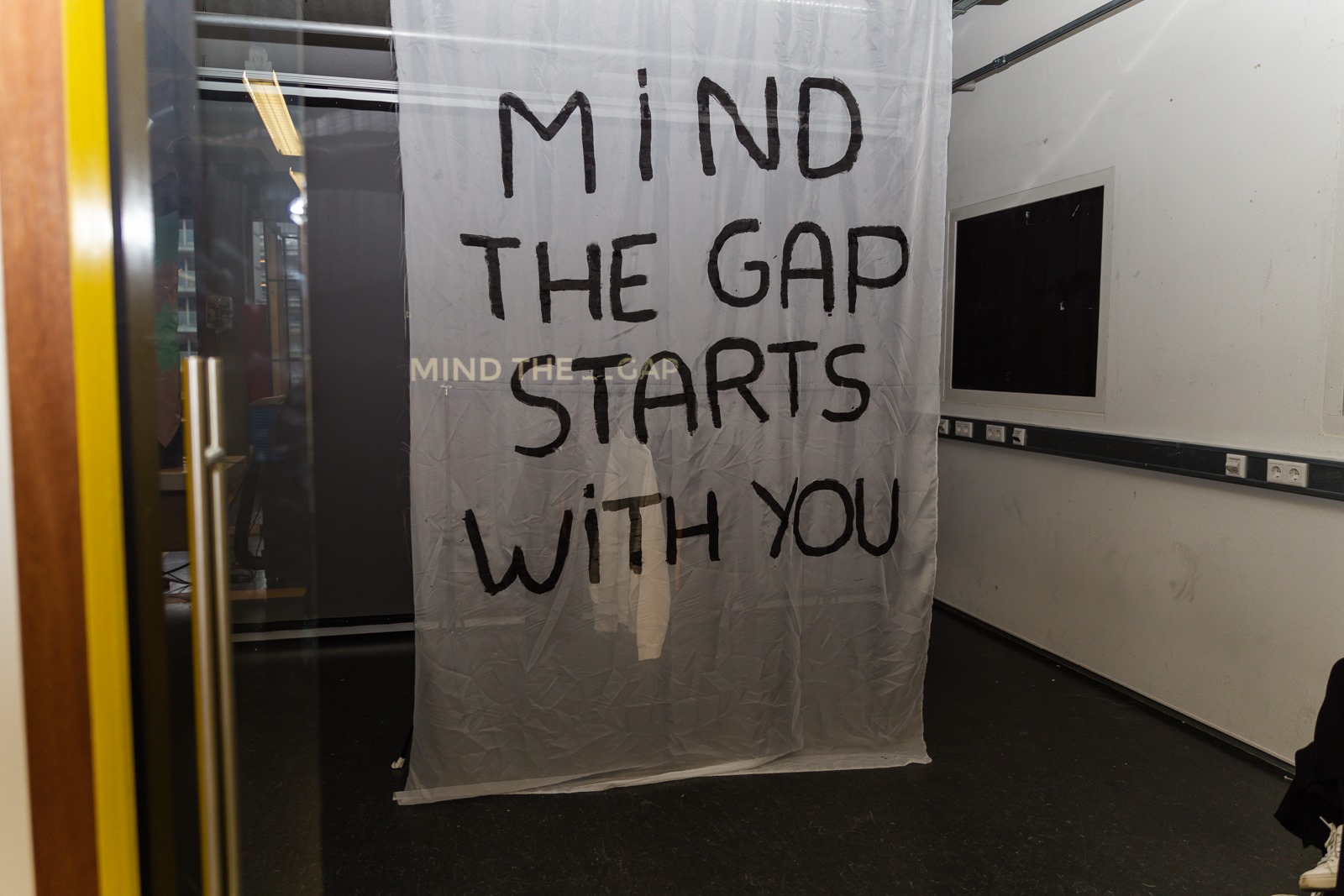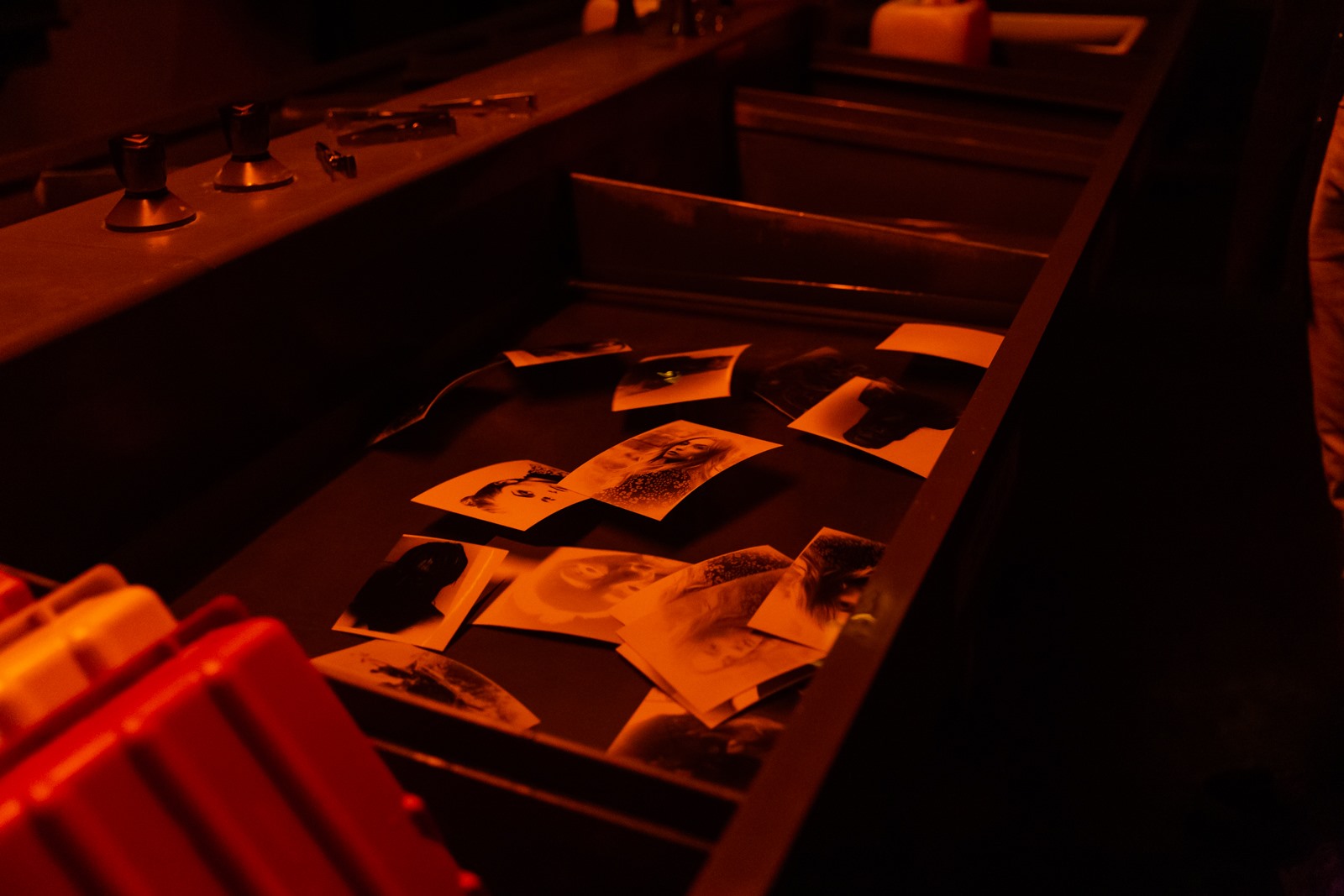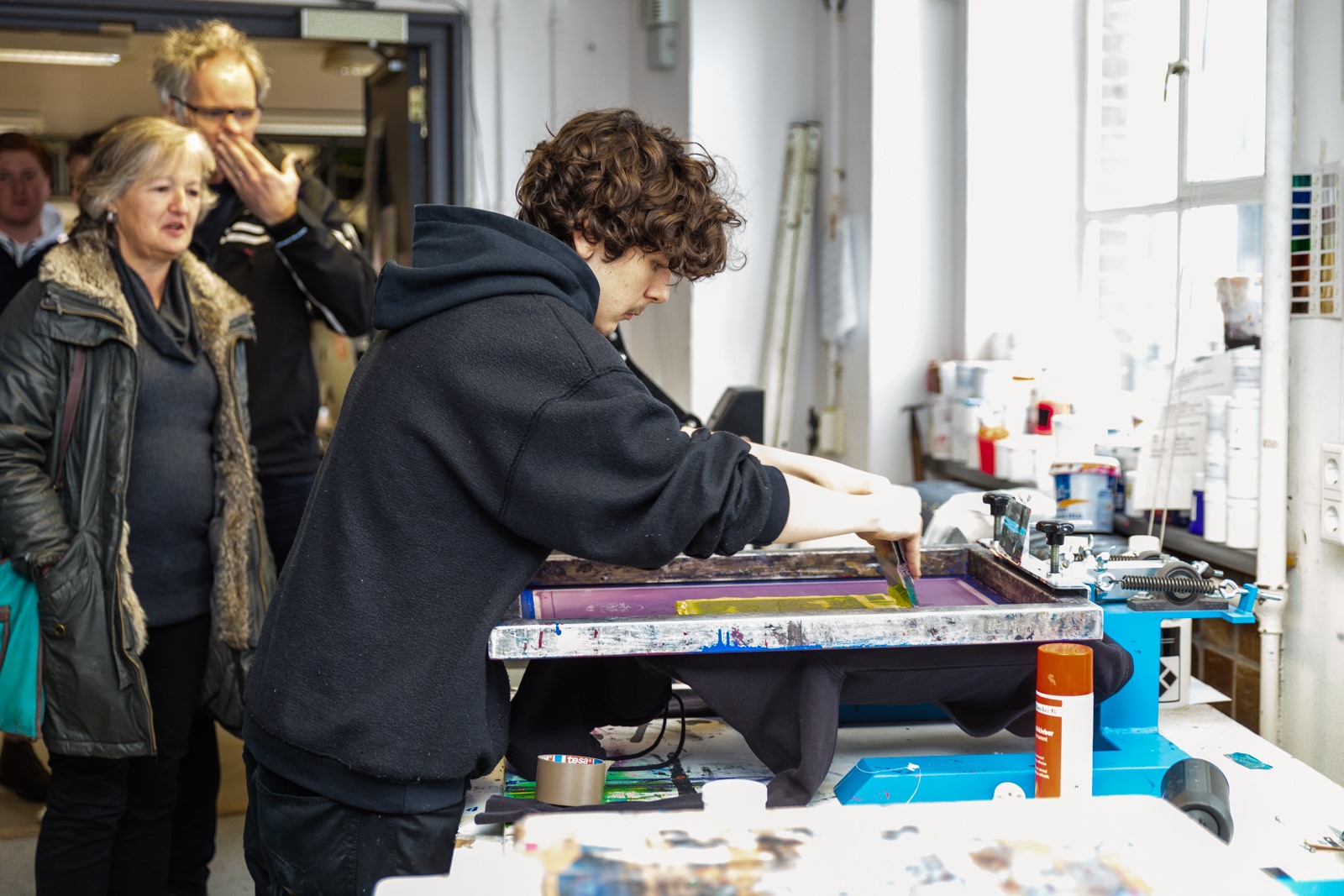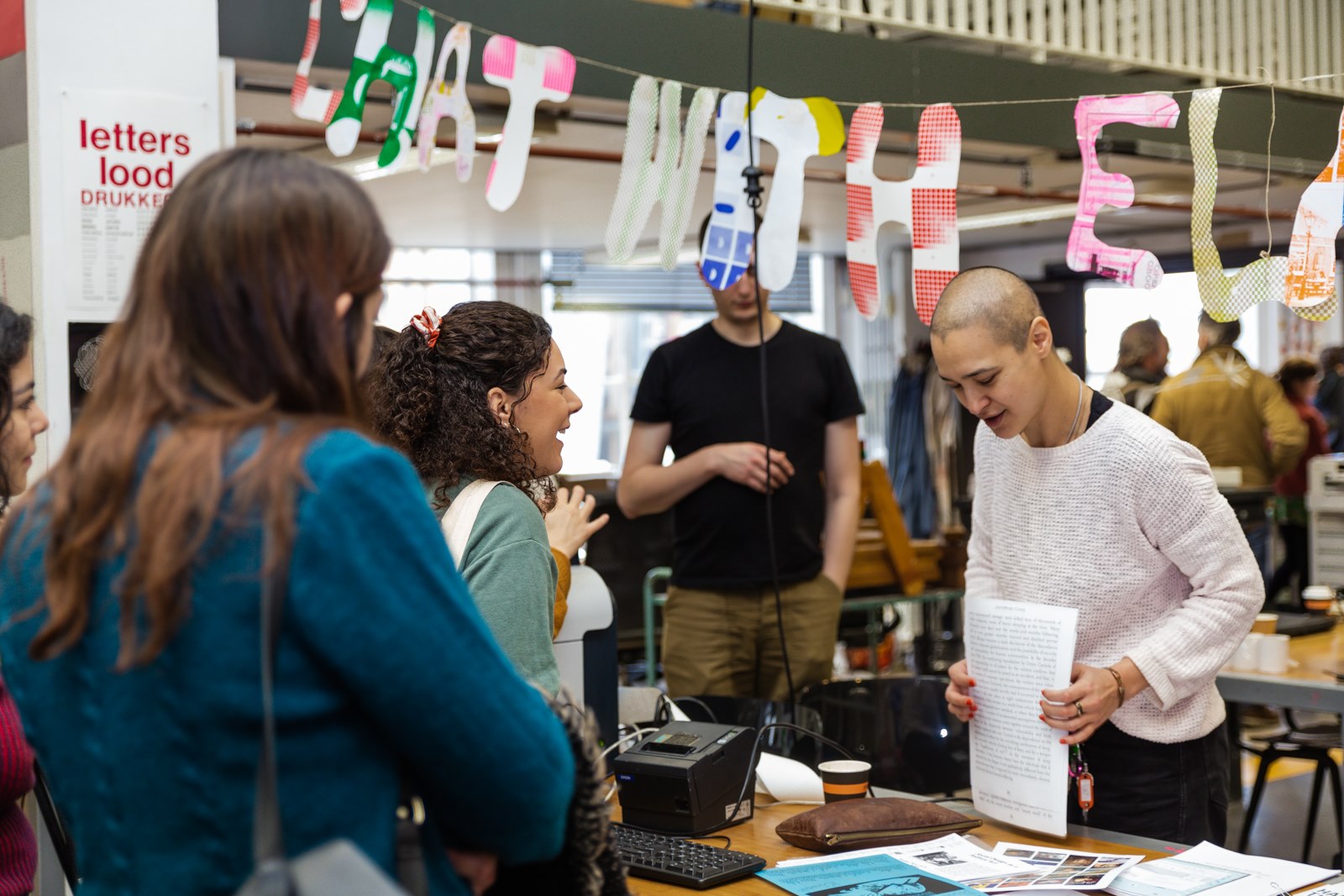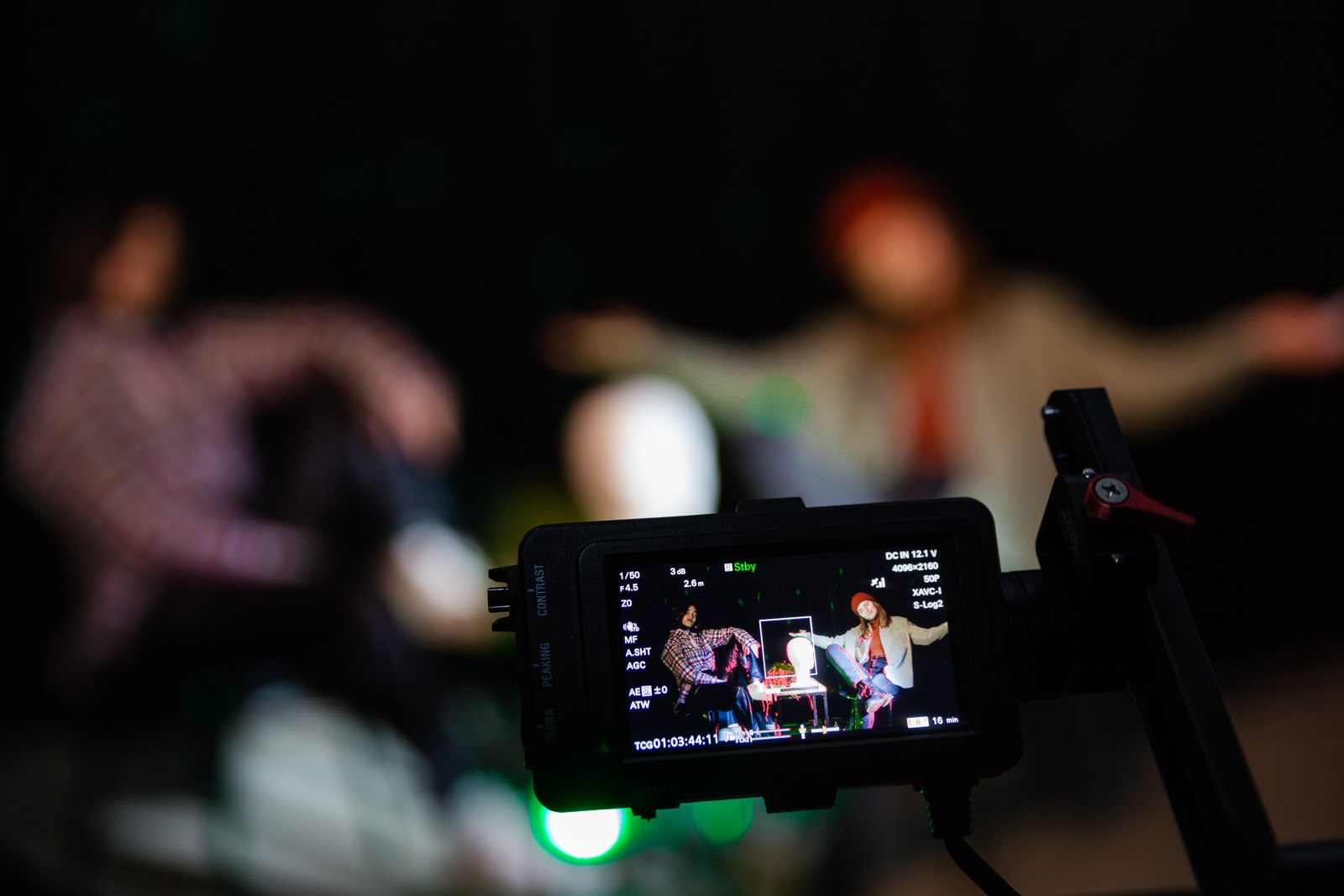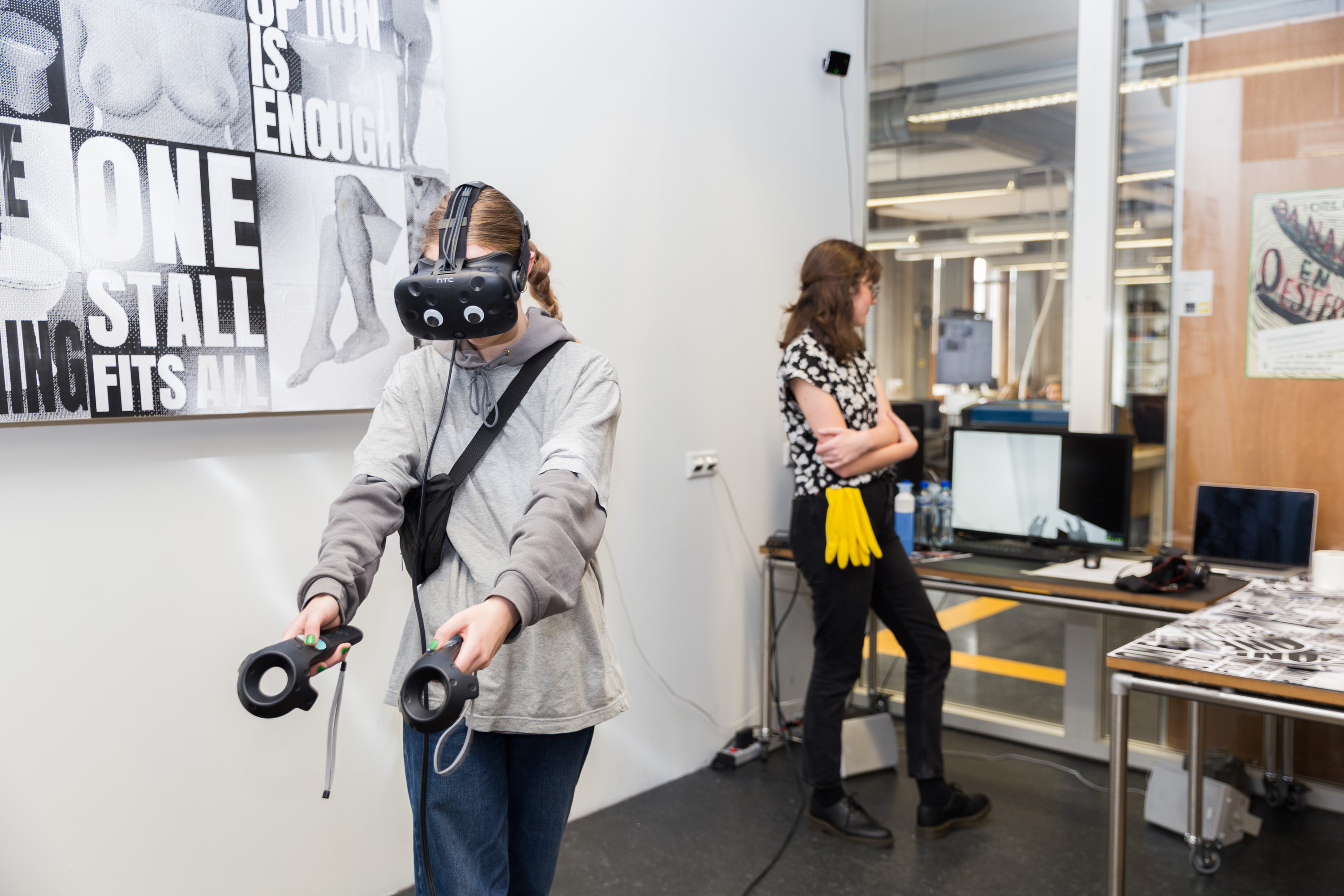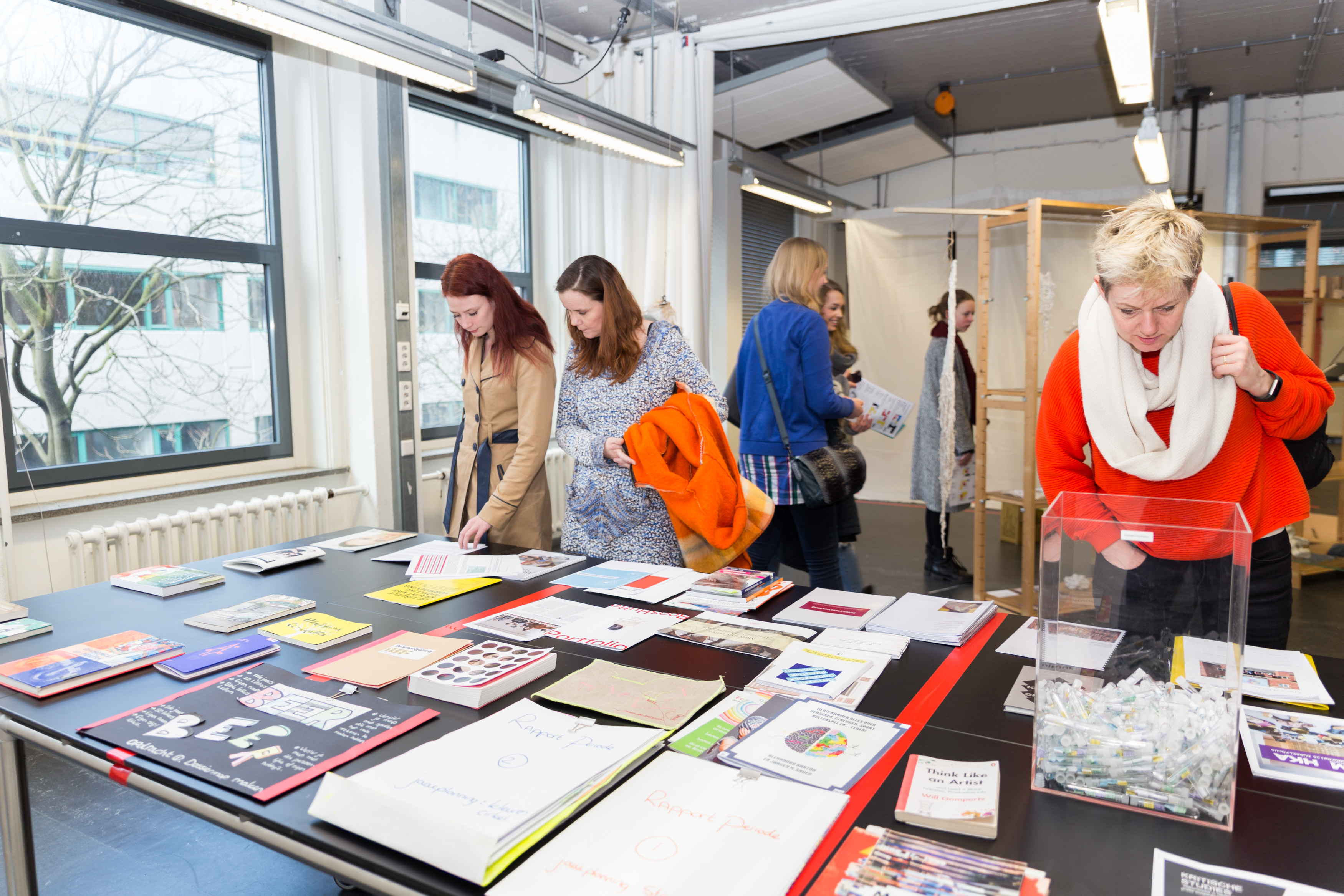 WdKA Recruitment Campaign, the Makers
WdKA recruitment campaign has come to life thanks to Hunted Design Studio  (Job Taks, Graphic Design, 2014).

Concept / edit / direction: Job Taks
Concept / styling: Britt Roubos, alumna Lifestyle Transformation Design
Camera: Steven van de Vorm
Light: Arthur vis
Music: Willem t' Hart
Sound designer: Bram van de Giessen (student Audiovisual Design)
Assistent: Melani Kaitalidi
Keep an eye on this website and social media (
Instagram
,
Facebook
) for more images and stories.