Every June the annual award show of the Henri Winkelman Award takes place at the Willem de Kooning Academy (WdKA). The Henri Winkelman Award has been created six years ago by the Stichting Ondernermersbelangen Rotterdam. This foundation supports young innovative entrepreneurs on their way with an incentive prize of € 10,000 (in 2019 the second prize of € 5,000 has been added).
What is Henri Winkelman Award about?
Encouraging young entrepreneurs
Contributing to entrepreneurship within the Rotterdam creative industry
Offering WdKA's alumni a platform to connect with companies for new growth opportunities
Introducing partners to the WdKA with our relevant education and projects
Maintaining networks and relationships and expanding our network
Collaboration with Stichting Ondernemingsbelangen Rotterdam
Stichting Ondernemersbelangen Rotterdam was founded on 17 May 1949 and has the primary purpose to represent the interests - in the broadest sense - of small and medium-sized businesses in the Rotterdam City Region. The Foundation's target group includes independent entrepreneurs, representatives of entrepreneurs, conferences and meetings, as well as secondary social and cultural projects. The foundation supports entrepreneurs in small and medium-sized businesses that need an extra financial boost to become successful. Read more..
Nomination criteria
the nominee is not longer than five years graduated from Willem de Kooning Academy
cost of living provided by creative practice (not more than 50% subsidy-dependent or dependent on the income from non-creative practice-related work)
the nominee has received acclaim nationally / internationally with own creative projects
the nominee is exemplary in own entrepreneurial practice
the nominee and her/his work contributes to the quality of the creative industry and the image of Rotterdam
the nominee has submitted a thorough business plan supported by financial statements
The Winners of 2019: Stacii Samidin and Seb Agresti
[caption id="attachment_8978" align="alignnone" width="1900"]
Photography: Bas Czerwinski[/caption]
Winner of 2018: Nazif Lopulissa
Photography:  Bas Czerwinski
Winner of 2017: Remty Elenga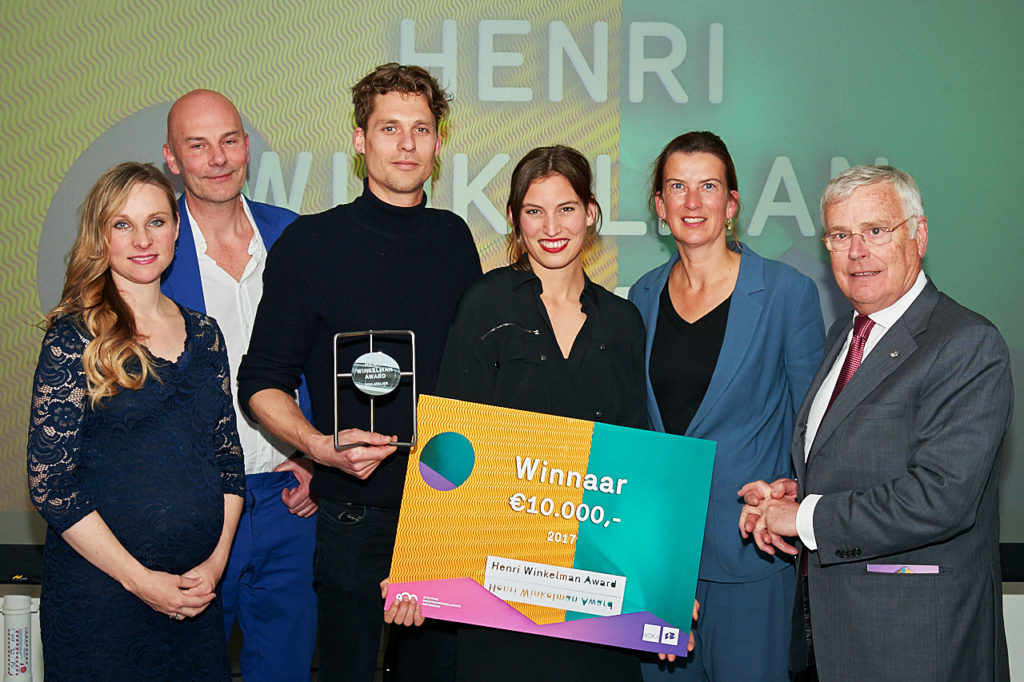 Photography: Menno Boer
In 2017,  Pioneer Remty Elenga has received the award  - a cheque worth € 10.000  - for her studio REM Atelier. Remty has graduated in Fine Arts in 2012.
Quote by the Jury: "The work of REM atelier features the research of everyday objects that results in creating of playful spatial awareness. The jury was particularly keen on the development of the Plant Growing Plants Indoors Plant to Botanic Wall - one custom-made item for retail and catering industry. The jury is curious about the next step in their practice, what comes after?" Read more about the HWA show 2017. We have also published an in-depth interview with Remty on this site.
Winner of 2016: Jasna Rok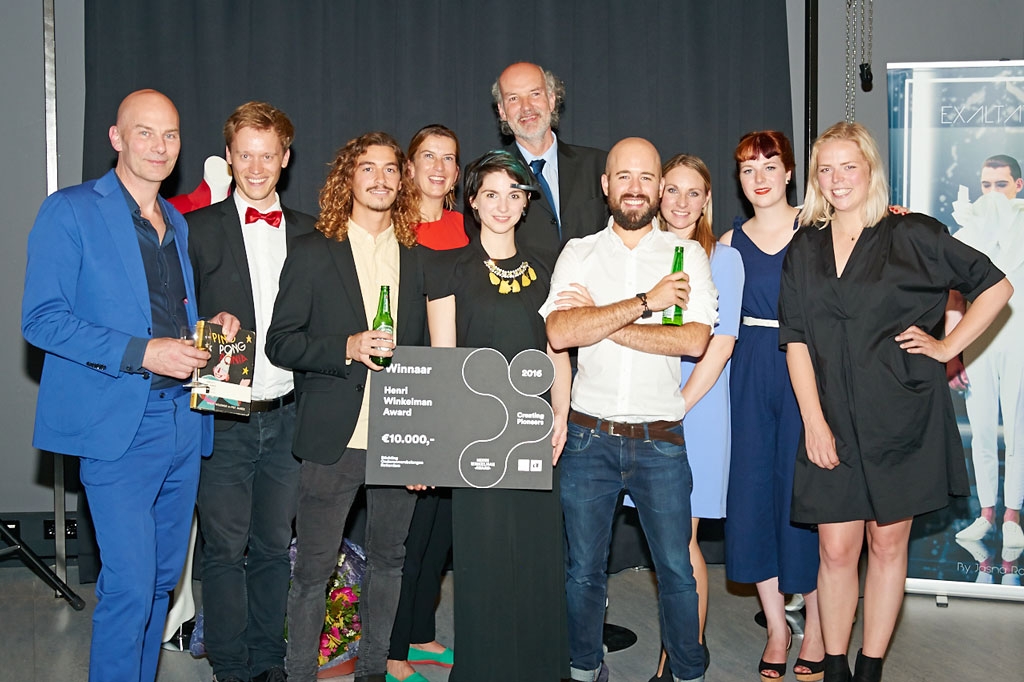 Read Jasna's interview here.
Winner of 2015: Studio Mals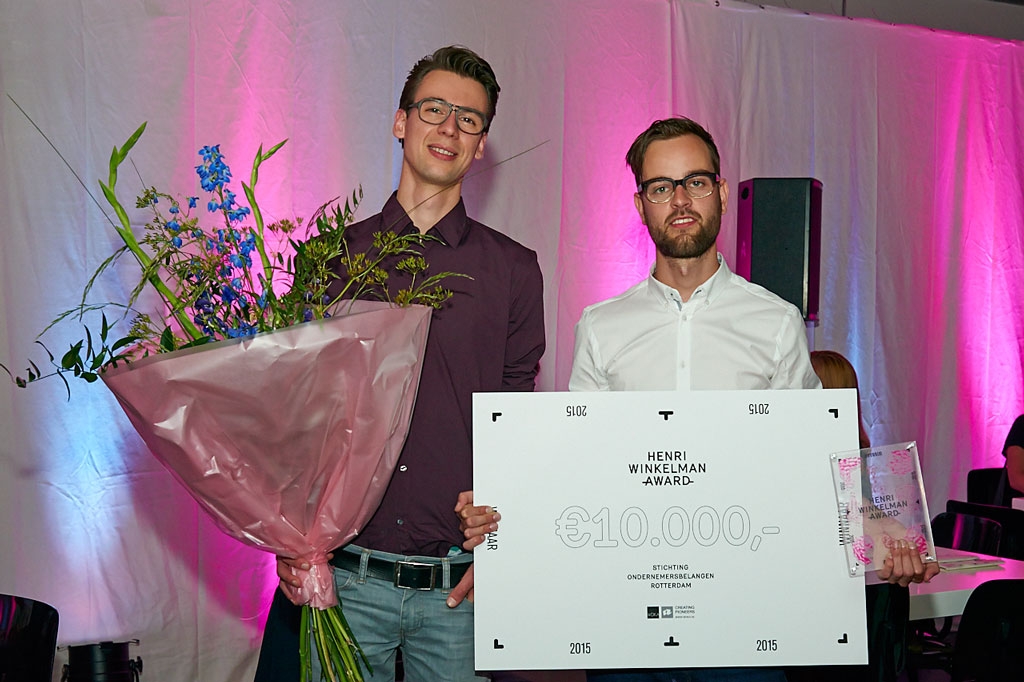 Studio Mals
Winner of 2014: Isaac Monté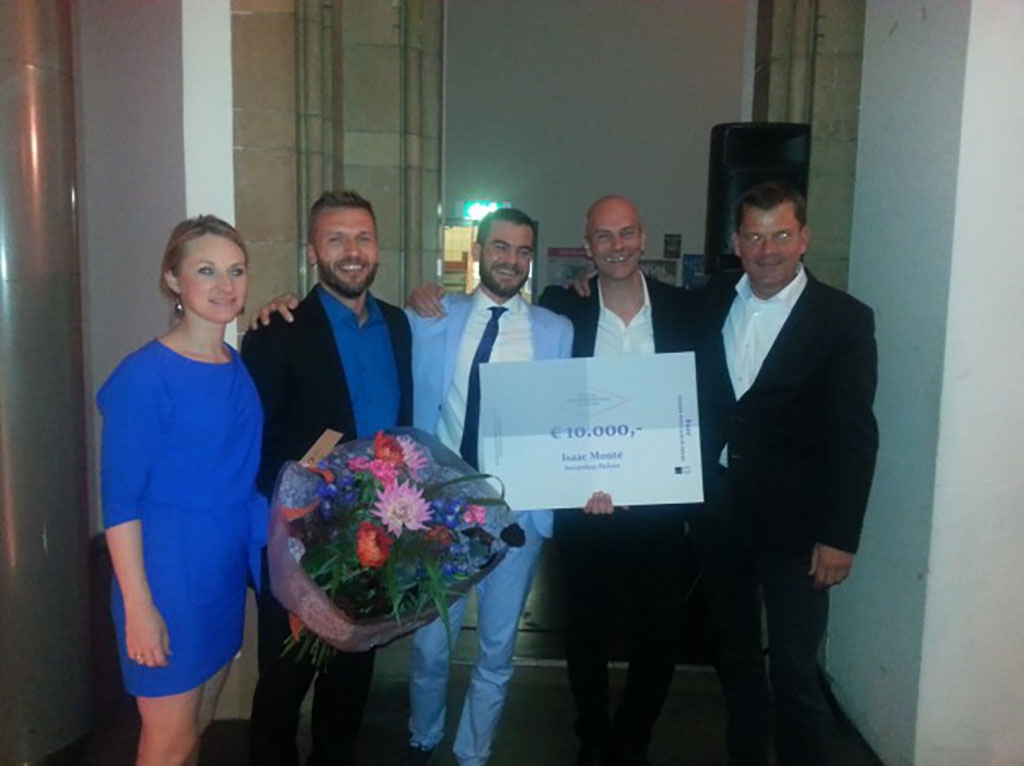 Read Isaac's interview on this site.
Winner of 2013:  Jonathan Christopher Hofwegen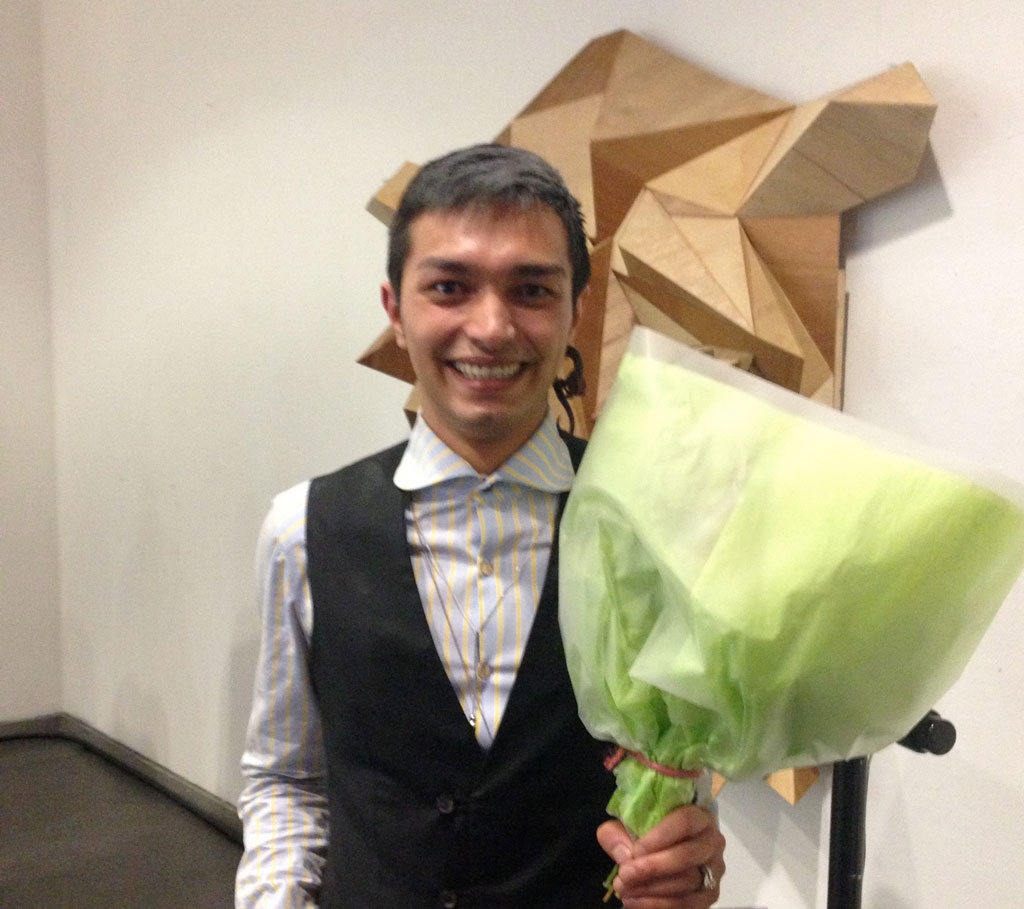 Jonathan Christopher Hofwegen